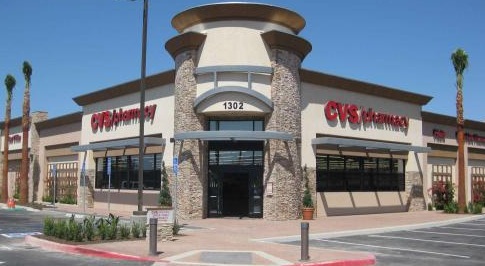 Fort Myers, Florida- Our media reports for the week are on a CVS Investment Property portfolio transaction. This Net Leased Property portfolio which sold includes 13 single-tenant, net leased properties with CVS Drugstores being the Tenants. This national Net Leased Property Asset portfolio was acquired by Cole Real Estate Investments of Phoenix. Cole Real Estate Investments is currently one of the nation's most productive investors buying quality, income producing NNN Commercial Real Estate developments. Cole Real Estate Investments paid somewhere around $70 million for this Net Leased Investment Property portfolio.
Net Leased Properties Portfolios
Cole Real Estate Investments prefers investing in Net leased properties that happen to be single tenant properties. This NNN Investment Property strategy is proven to be one of the best long-term options when investing in commercial real estate. Cole Real Estate Investments seeks net lease properties to create a relatively high percentage of total return from income. Also NNN Lease Investments are expected to exhibit a relatively low degree of price volatility.
Cole Real Estate Investments can put money into net lease properties portfolios to ensure that the tenant, not the landlord, is responsible for the majority of or all costs of maintaining the property, including taxes and insurance. These net lease properties portfolios usually have occupancy rates that are over and above 90%.
Conducting due diligence on Net Lease Properties
The Cole Real Estate Investments underwriting team performs extensive due diligence on all net lease properties. This is to ensure that they possess the core characteristics that Cole Real Estate Investments require for their commercial real estate investments. Cole Real Estate Investments strives for Long-term net leases to reduce the potential for major re-leasing during their projected property holding term.
Triple Net Lease Property with CVS Tenants
This is an approximately 174,112 square foot investment property portfolio with CVS drugstores. These CVS Net leased properties can be found across California, Florida, Georgia, Kansas, Minnesota, Mississippi, New Jersey, New York, Oklahoma, South Carolina and Texas. These new CVS Net leased properties were opened in 2009 and 2010, and are leased with approximately 24-year triple-net lease terms. Given these facts, Cole Real Estate Investments should not have to think about leasing these net lease properties until 2035. Our friends at Florida Insurance Company are near the Florida CVS net lease property.
NNN Investments and Distressed Commercial Properties are in High Demand
NNN Commercial Real Estate that is net-leased to national credit tenants are in high demand with high-net worth private investors and real estate investment trusts (REITs). The future availability of new CVS triple net leased properties could be getting slimmer. With news in the past year that CVS will decrease new store openings and they will focus on rival drugstore buyouts to compete with. There was no mention of assumable fully Amortizing Debt or Investment Property financing.
Net Leased Properties:
7-Eleven
Advance Auto Parts
Affordable Dentures
ALDI
Applebee's
Arby's
Aaron Rents
Ashley Furniture
AutoZone
Bank of America
BankUnited
BB&T Bank
Best Buy
Bojangles'
Burger King
Chase Bank
Chick-fil-A
Chipotle
Circle K
CVS
Dairy Queen
DaVita Dialysis
Dollar General
Dollar Tree
Dunkin' Donuts
Family Dollar
FedEx
Fred's Super Dollar
Fresenius Medical Care
Hobby Lobby
IHOP
Kohl's
Mattress Firm
McDonald's
Napa Auto Parts
O'Reilly Auto Parts
Pep Boys Auto
Pizza Hut
PNC Bank
Rite Aid
Sheetz
Shell Oil
Sherwin-Williams
Starbucks
SunTrust
Taco Bell
TD Bank
Tractor Supply Co.
Verizon
Walgreens
Walmart
Wawa
Wendy's